Spread Share – Connecting Trainers of Deaf Pupils in Europe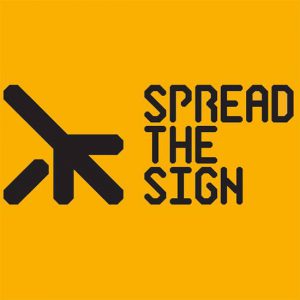 Since autumn 2015 the Estonian Association of Teachers of the Hearing Impaired Children (KLÕPS) has been the Estonian partner of the Spread Share project, which is funded by the Erasmus+ program. The project aims on creating an European level web platform for teachers of the Deaf to share their expertise and teaching materials as well as develop the already existing free online sign language dictionary Spreadthesign with a Google Map function.
The coordinating organisation of the project is the European Sign Language Center (Europeiskt Teckenspråk Center) from Sweden and besides KLÕPS, it involves partners from different Deaf or sign language related organisations and schools from Lithuania, Poland, Germany, Italy, France, Croatia, Great Britain, Austria, Portugal, Czech Republic and Turkey.
This project emerges on the continuation of the work carried out during previous years (starting from 2006) in connection with creating and developing the Spreadthesign dictionary (www.spreadthesign.com), that has now more than 25 national sign languages represented from five continents. Estonia has been involved in these projects since 2011.
Spread Share partner consortium at the kick-off meeting i Sweden
At this moment the dictionary contains more than 200 000 signs/words, from which about 15 000 is in Estonian/Estonian Sign Language. The dictionary includes vocabulary about various professions, general education and everyday life. Besides the signs, there can also be found explanatory video files, word explanations, pictures and sound for learning the pronunciation of words.
Spread Share project ends in September 2018.
Spreadthesign dictionary web page: www.spreadthesign.com
From the web page it is also possible to download the dictionary mobile app  (https://play.google.com/store/apps/→ Spread Signs).
The mobile app of the Spreadthesign dictionary
The project is funded by: