On October 8th-10th, the Spreadthesign partners from 14 different countries had a work meeting in Slovakia, Prešov. The main focus was on discussing the 360-degrees feature in our dictionary, but we also had some time to get to know about the Slovakian history, culture and Deaf education.
From KLÕPS, Kadri Hein-Loik, Mari-Liis Ungerson and Raili Loit attended the meeting and hold presentations about the work progress within the Estonian team, mapping of the 360-degree pictures and documenting the work.
The meeting was very productive and interesting and as always, it was heartwarming to see and talk to everyone again!
KLÕPS as an organisation has been a partner of Spreadthesign since 2015, but most of the Estonian team members have been involved in the work since 2012 already.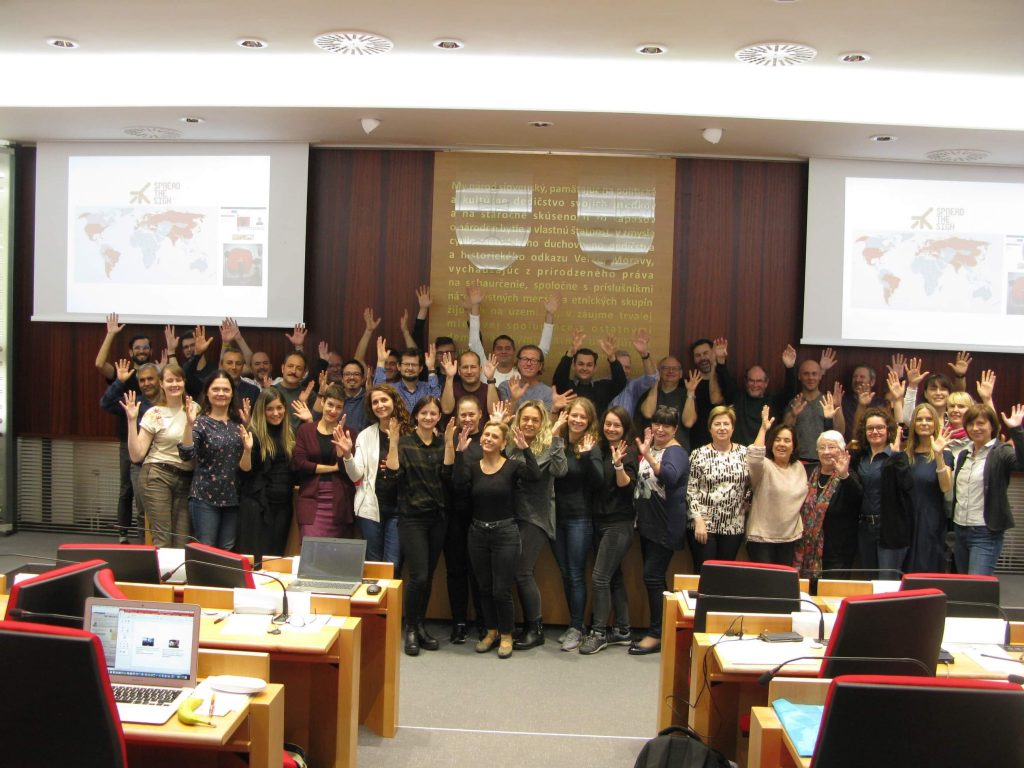 A group photo from the meeting